I am taking some time this Spring before things get really crazy to do a few fun sessions that I was dreaming of all winter. I wanted to do a session with a little girl in a flower garden with a tulle skirt, and through the wonders of social media I met Maya's mom, who was just as excited as I was!
Maya is 4 years old and very adventurous. She has a spark to her that all intelligent, spunky little girls have. She was perfect. She wanted to explore, run, play, climb and jump around. It was a good peek into what Hannah is going to be like in a couple of years!
"Maya, do you feel like a beautiful princess?"
"Yes."
The Kinney Azalea Gardens is located on Kingstown Road in South Kingstown, RI. It's hidden behind a house and if you blink, you'll miss the small sign and entrance. It isn't an open garden; rather, it has many paths you can follow and explore.
One of the best features is this gravity-defying arch made out of stone. It leads into a back garden that is a little more open than the rest of the property. Maya was so excited to be there.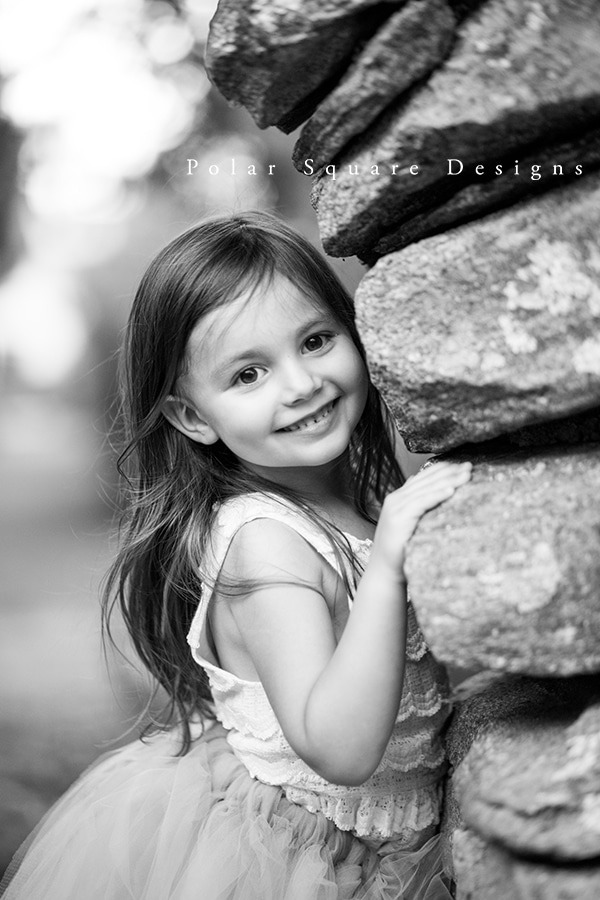 This bridge was like a scene straight out of The Secret Garden.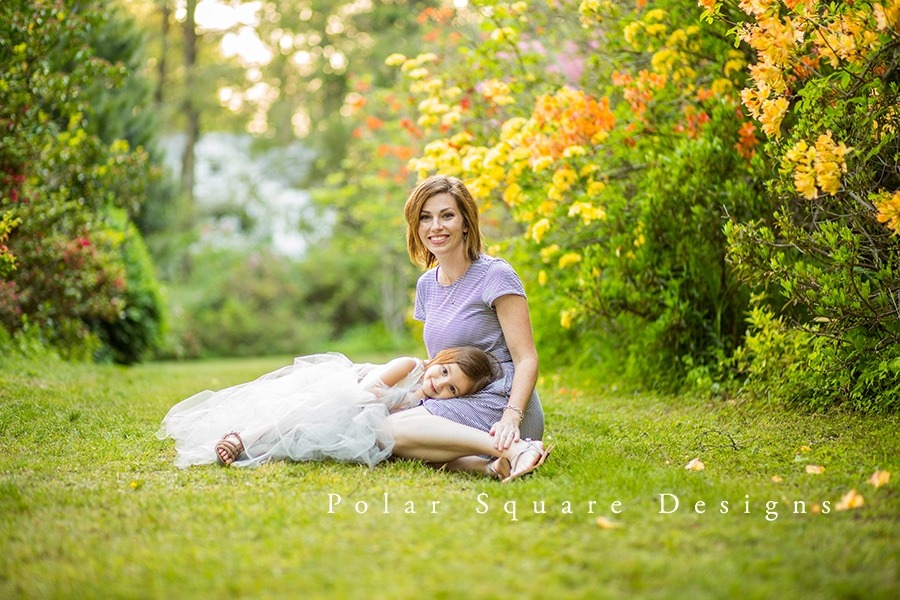 Maya's beautiful mom got in a few of the photos for a mother-daughter shot. I love this simple, sweet image of the two of them together.
I made Maya's skirt by hand using a tutorial I found online. I am very artistic but don't know how to sew. Actually, my mother-in-law gave me a sewing machine and I accidentally un-threaded it and have no idea how to get it back to working order, so I opted for the no-sew method of making this skirt. I'll try to hone my sewing skills this summer, I think.
This look was achieved by shamelessly bribing her with ice cream.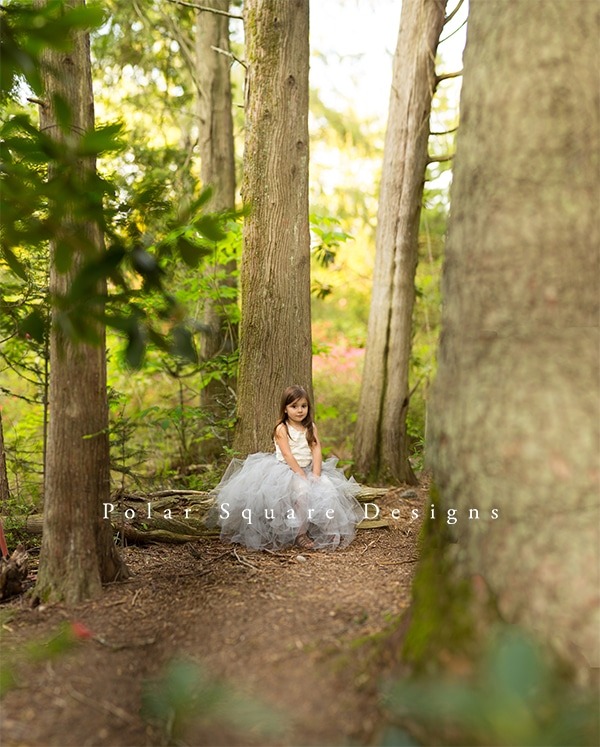 Finally, this shot was probably my crowning achievement of the session because there is more to it than meets the eye. This is a unique image because it's 19 photos merged into one. I recently learned about the Brenizer Method, which is a technique named after Ryan Brenizer, a NYC-based photographer. The idea is to make an image appear as if it's shot at at an aperture so wide that very few lenses in existence could even physically do it straight out of the camera. Basically, to create it, I set everything on my camera to manual (focus, white balance, shutter speed/aperture), set my aperture as wide as my lens would go: 1.8, and then systematically took photos of the entire scene in broken-up pieces starting at the top left and doing one row at a time until I got to the bottom right. Maya was excellent, as she needed to sit still in one position while I took those 19 images, which took about 45 seconds. For a very busy 4yo, this was pretty spectacular!
In post processing, I only adjusted the white balance and the exposure just a touch, and then I cropped each image to a reasonable size so my computer did not have to merge 19 36″ images together. Then I used the photomerge command in Bridge to stitch them all together.
This is my first attempt and I am going to practice some more in my upcoming sessions but I love how it came out!
Save
Save