I first met Paulo and Beth last year and after the initial wedding consultation, I really, really hoped they would hire me to shoot their wedding. Both had such lovely ways about them and seemed like they would be awesome clients. Beth was bubbly and outgoing and Paulo had a quiet confidence about him that I noticed right away.
Of course I was very excited when I found out they chose me, and we planned their engagement shoot. They were so much fun, and I just could not wait until the wedding day.
Saturday, July 2 dawned sunny and warm. It was a picture perfect July day. Blue skies stretched as far as I could see with white, fluffy clouds. I arrived at Beth's parents house at 1pm and my second shooter, Irena, arrived at Paulo's mom's house around the same time.
The girls were just finishing getting Beth into her gown.
Beth's mom helped her with a few finishing touches
Beth had six awesome Bridesmaids who were game for anything!
Soon it was time to head over to St. Margaret's for the ceremony! Beth's dad drove her with her mom and her sister in the car, also.
Meanwhile, Irena was at Paul's mom's house as he got ready
Paulo and the guys got ready at his mom's house, then headed over to the Church a bit early.
Beth's dad walked her down the aisle
St. Margaret's is beautiful, with huge lofty ceilings and a bright interior.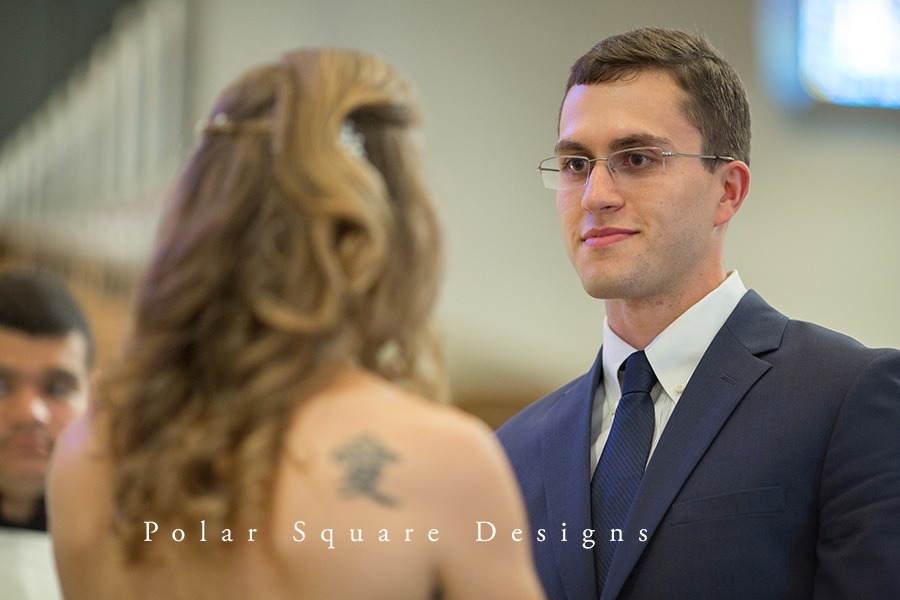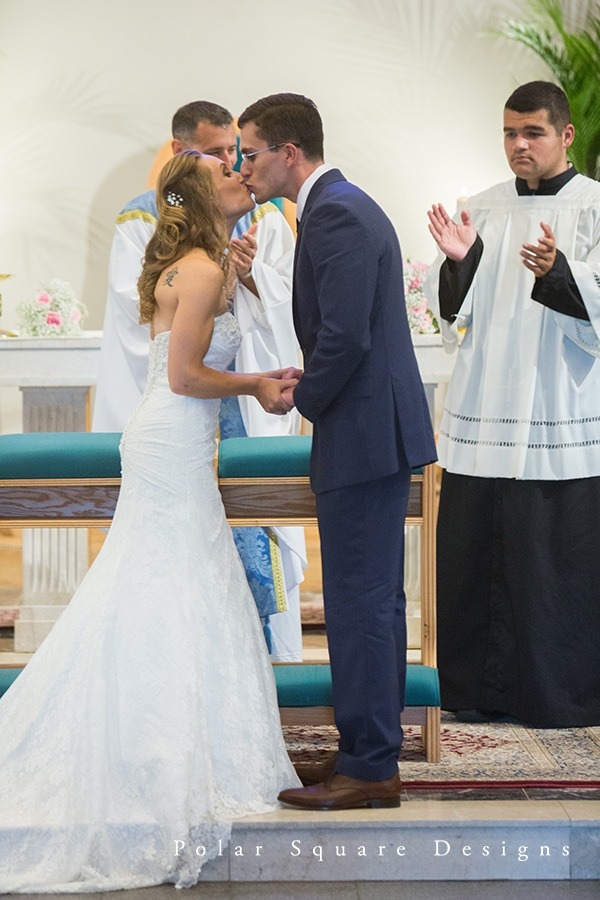 I love Beth's expression here: "WE DID IT!"
Once we got to the reception at Cafe Nuovo in Providence, Irena got some details of the reception space
while I tackled group shots.
The cake topper is a family heirloom. I loved it.
The whole wedding party was a ton of fun. I took them down by the river to do some portraits of
them as a group and individually.
Beth with her bridesmaids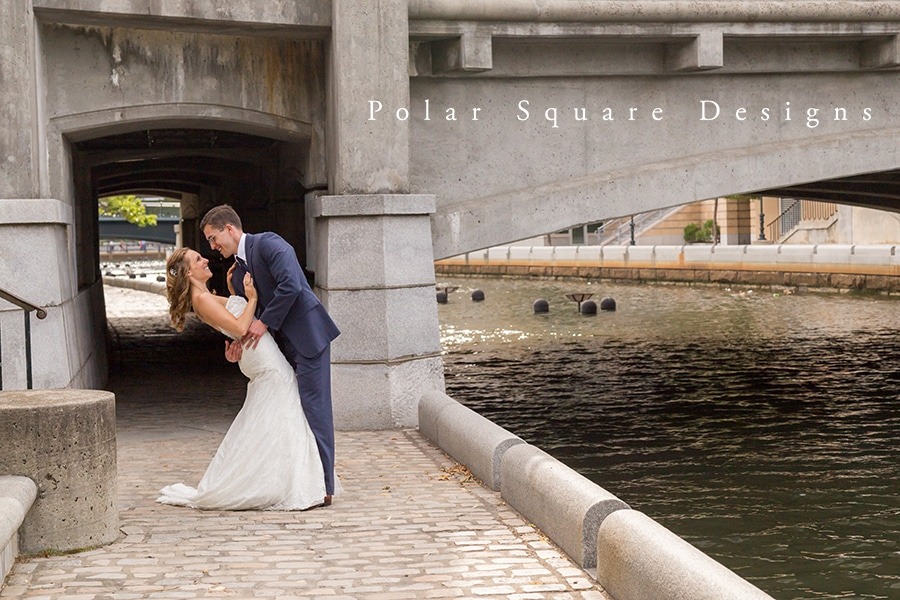 Beth and Paulo were so happy and so in love!
What an absolutely stunning bride…
…and a very handsome groom. Beth looked at Paulo as I was taking his photo and said,
"wow he is so handsome!". It cracked me up!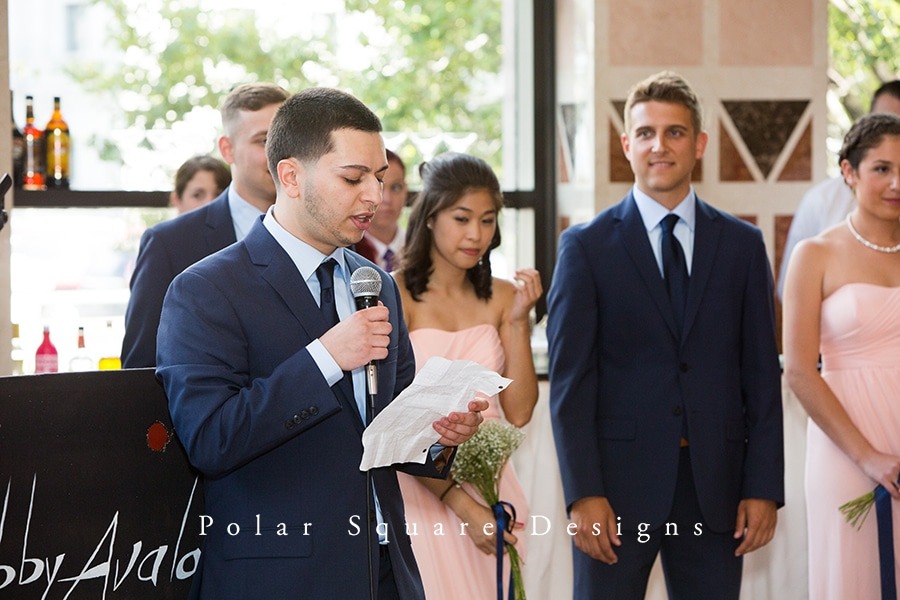 The speeches were both very moving.
Beth's sister's Maid of Honor speech had the whole room a bit teary-eyed.
Paulo and his mom had a beautiful Mother/Son dance
Then it was Beth's turn with her dad. They started out slow, then the music switched to a faster song and they rocked out.
Everyone was on the dance floor having the time of their lives, especially this little guy!
I took Beth and Paulo outside for a few minutes to get some last minute low-light portraits before the sun set.
The night came to a close and Beth and Paulo headed to Boston for a couple days before embarking on their honeymoon.
Congratulations you two! Thank you for including me in your day!
Save