As a portrait, wedding, birth and lifestyle photographer, I am often included in life-altering moments in my clients' lives. Huge changes, monumental days, and moments that they will never forget are all events that I get to document with my camera. I have wanted to photograph a military homecoming for a long time and finally, I got the chance to today.
Jason came home today after spending over 130 days overseas on deployment with the United States Air Force. I cannot imagine how difficult that would be for a family, but the challenges seemed to be in the past on this very joyful occasion. His wife Megan, and their little boy Quinton, were all smiles waiting for Jason's plane to land.
I met Megan at the Air Force Base about an hour before Jason's plane was scheduled to land. Jason's military homecoming coincided with that of just shy of 20 other men and women. Megan, Quinton and the other families who were also waiting did their best to pass the time but I could tell that everyone was anxious, excited and ready to see that big grey plane approaching.
Other planes came and went, and each time Quinton saw one come into view he screamed, "Daddy's coming!". Poor Megan had to talk him down and explain that Daddy was coming soon, but that wasn't his plane.
Finally, Jason's plane slowly appeared through the grey clouds that were heavy in the sky, and gradually we heard the rumbling of the engines. I could feel the energy level skyrocket around me, as the crowd of family members strained to get a good look at the plane. It flew straight over the group of us, and everyone erupted into cheers and clapping. I won't lie, I was grinning from ear to ear already, and the plane hadn't even landed!
Soon the wheels touched down with an audible squeak and a puff of burning rubber, and the plane cruised into place close to where the family members were waiting for their loved ones. One by one, each person got off the plane and walked (or ran!) over to greet their family. Megan and Quinton ran over to Jason when they saw him and he embraced them both in a big hug. Quinton had excitedly been talking about Daddy taking him to see the animals at the zoo while we were waiting, and I think the first thing he said to Jason when he saw him was "now we can go see the animals!" It made us all laugh!
Welcome home, Jason, and thank you for everything you do for our country!
Quinton brought all his toy planes with him
Megan's friend Beth met us at the airfield. Her boyfriend was coming home on a later flight!
Walking over to the airfield
We waited for a while in the Operations Center. Quinton anxiously looked out the window for his dad's plane.
The plane appeared and everyone got very excited!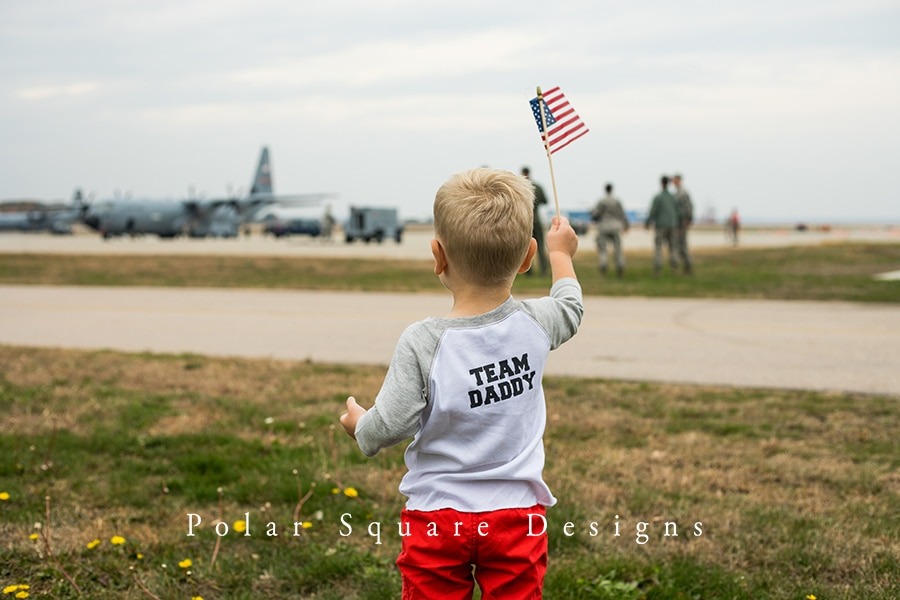 If this image isn't iconic for a military homecoming, I am not sure what is. Quinton couldn't have been a better subject for me and my camera.
Waiting for everyone to get off the plane
I love this shot!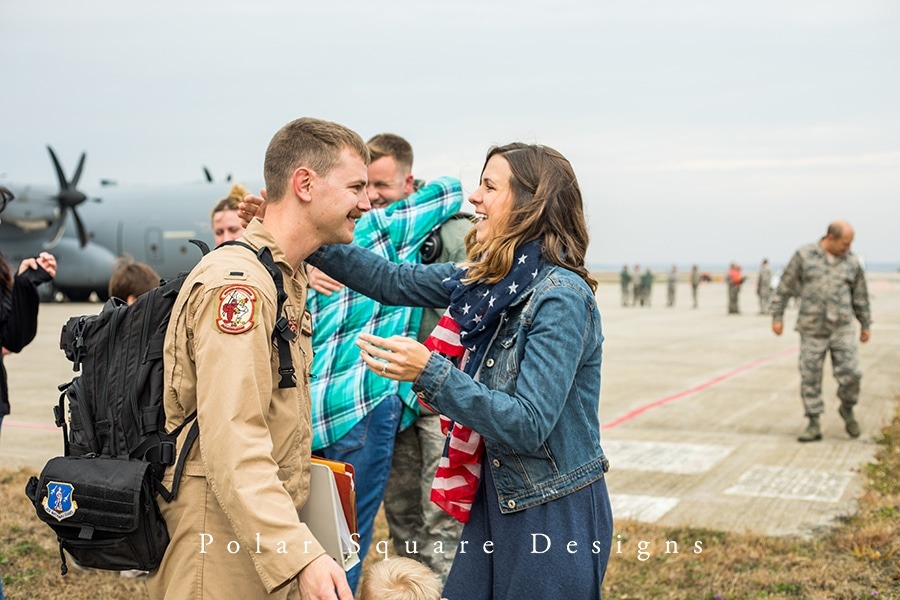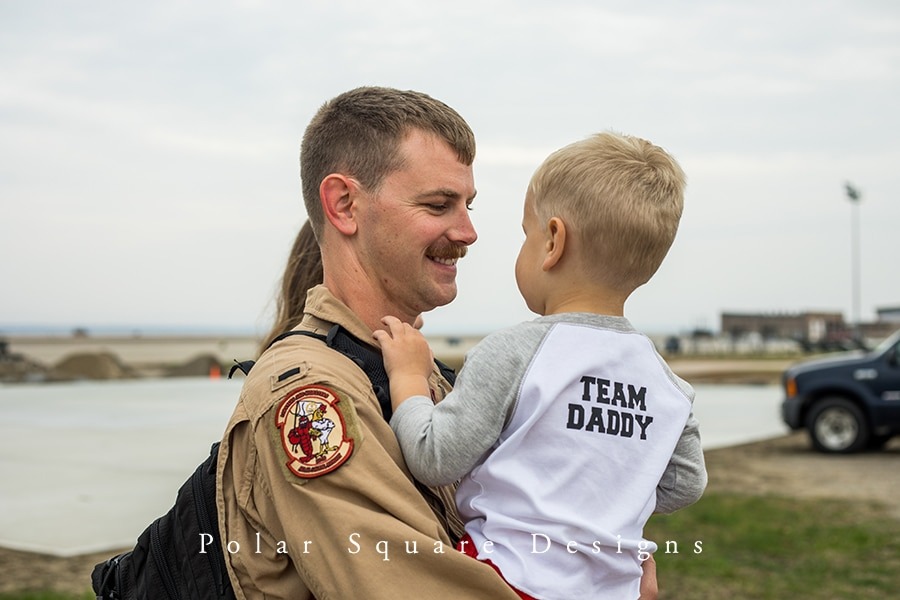 Save