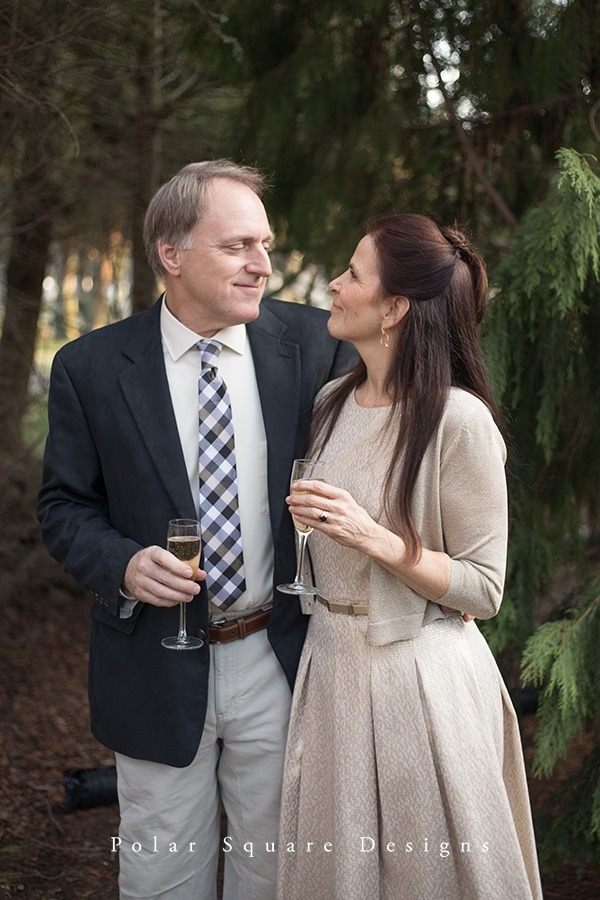 Dale and Ken's Intimate Jamestown Wedding
Dale and Ken tied the knot at their home in front of their closest friends and family members, on a warm January day. Everything about their Jamestown wedding day was beautifully detailed.
Their friends and family prepared delicious appetizers and desserts for their guests to enjoy, and the atmosphere was cheery and filled with excitement.
Thank you to Dale and Ken for inviting me to capture your wedding day in photographs!
Ken and Dale had a basket of nips for the hot chocolate bar. There is something pretty magical about a winter wedding!
All of Ken and Dale's family and friends helped with the food and decorations. It was such a personalized, intimate wedding, probably one of my favourite I've ever photographed.
Immediately following the ceremony, I took some portraits outside of both Ken and Dale, and the whole family. We got so lucky with the weather. It was extremely warm for January!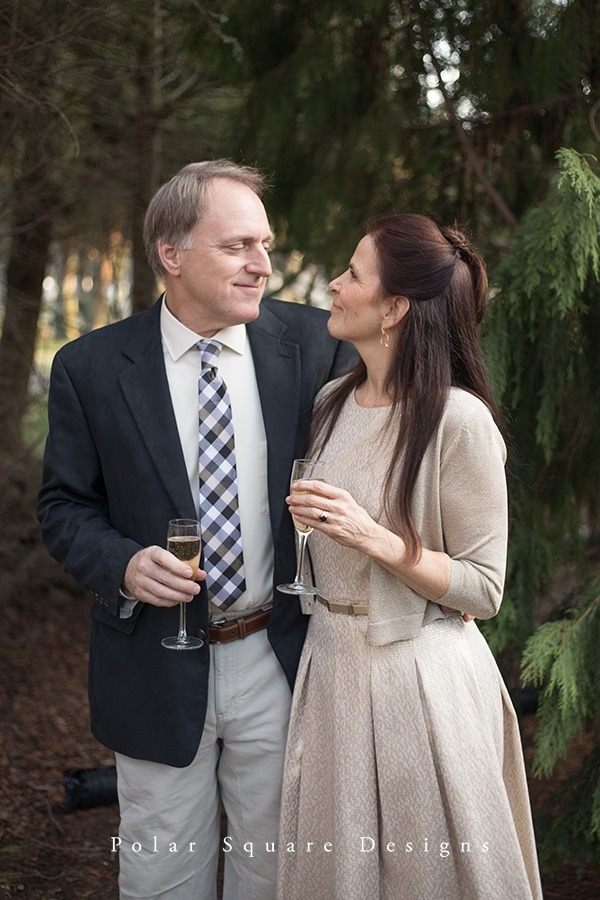 Dale left the sweetest review on Facebook for me:
I struggled writing this review because I could go on and on about Kate's talents, skills and her special gift for seeing and capturing some of the most precious moments. Kate's photos make us pause… we feel the moments and delight in them.
She is a pleasure to work with and a sincere and honest professional. Kate has a calming and reassuring confidence. She was with us and about us every step of the way. So, whatever your event, do this for yourself… Kate Taylor and Polar Square Designs.
With love & much gratitude,
Ken & Dale Caswell