I met Kimberly and Jesse at Roger Williams Park last week for their engagement session. They are planning a wedding next year in Woodstock, CT at the gorgeous Mansion at Bald Hill.
We had a blast going through the whole park, which they had never been to. It was a perfect night, as we were enjoying a bit of warm late summer weather. We started right in the entrance of the park and ended up with them slow dancing in the Temple to Music, stopping at my other favourite spots along the way. What a fun couple!
We took these right next to the parking lot!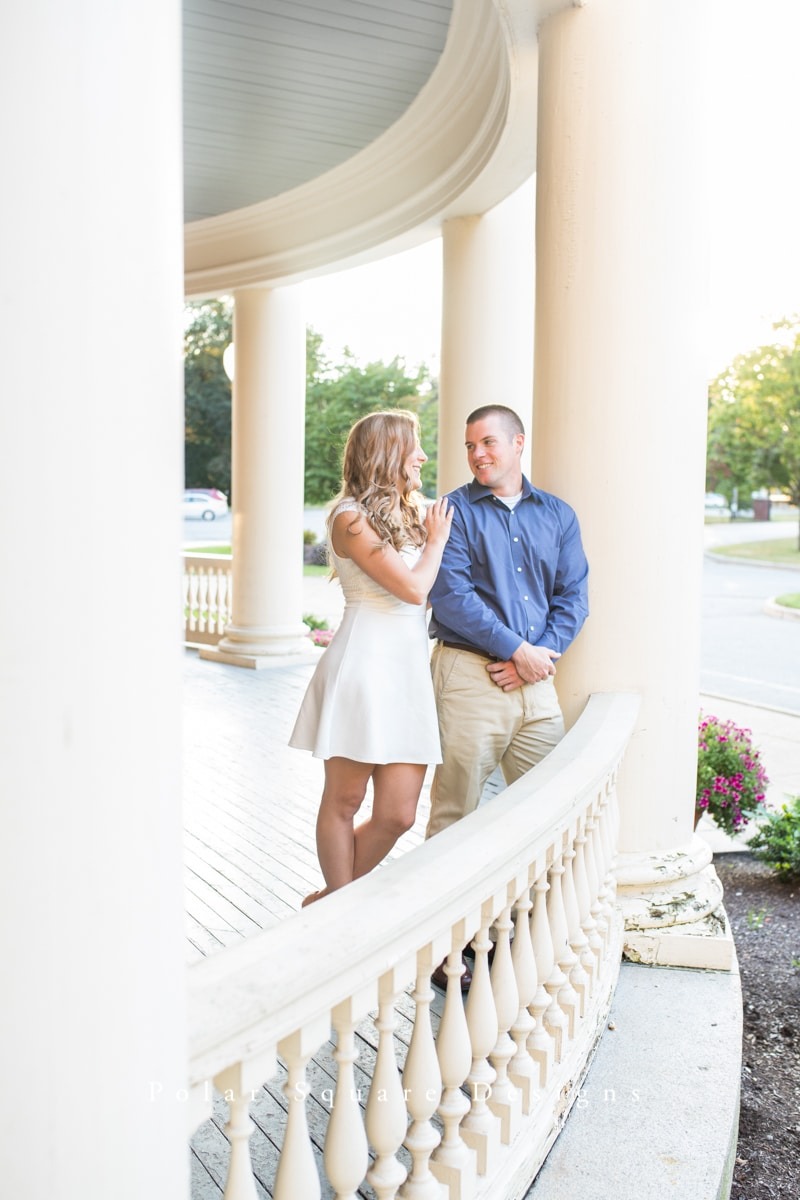 The gorgeous front deck of the casino is one of my favourite spots in the park.
From there we headed to the Japanese Garden.
We finished at the Temple to Music with the clouds slowly turning pinkish-blue behind us. So beautiful!
For more information on my wedding and engagement photography services, click here.