Alicia and Dave tied the knot at Linden Place in Bristol, RI on September 30, 2017, in an intimate ceremony surrounded by close family and friends.
The forecast looked pretty terrible, and it poured most of the morning and early afternoon. But then a remarkable thing happened. As I drove across the bridge from Newport into Bristol, the sky was split right down the middle. In the direction of Newport and the mainland, it was grey and ominous. But over Bristol, the sun and blue sky were peeking between soft, rainbow coloured clouds.
And we got incredibly lucky, as I didn't feel a single drop of rain during the entire wedding. Even better, the light was what us photographers dream of: soft and romantic.
Alicia and Dave's outdoor ceremony was short and sweet, as they said their vows in front of their closest friends and family. Then we moved into the carriage house ballroom, with its unique exposed beams and grand front doors for the reception. The crowd was so much fun, dancing to every song!
The staff at Linden Place was so wonderful and helpful. The catering and DJ services were provided by Pranzi Catering & Events, and the food was delicious and the DJ had the whole crowd dancing! The flowers, designed by Nicole Langlais, were absolutely beautiful and perfect for the occasion.
Venue: Linden Place
Caterer: Pranzi Catering & Events
DJ: Pranzi Catering & Events
Cake: Made with love by Alicia's family
Flowers: Nicole Langlais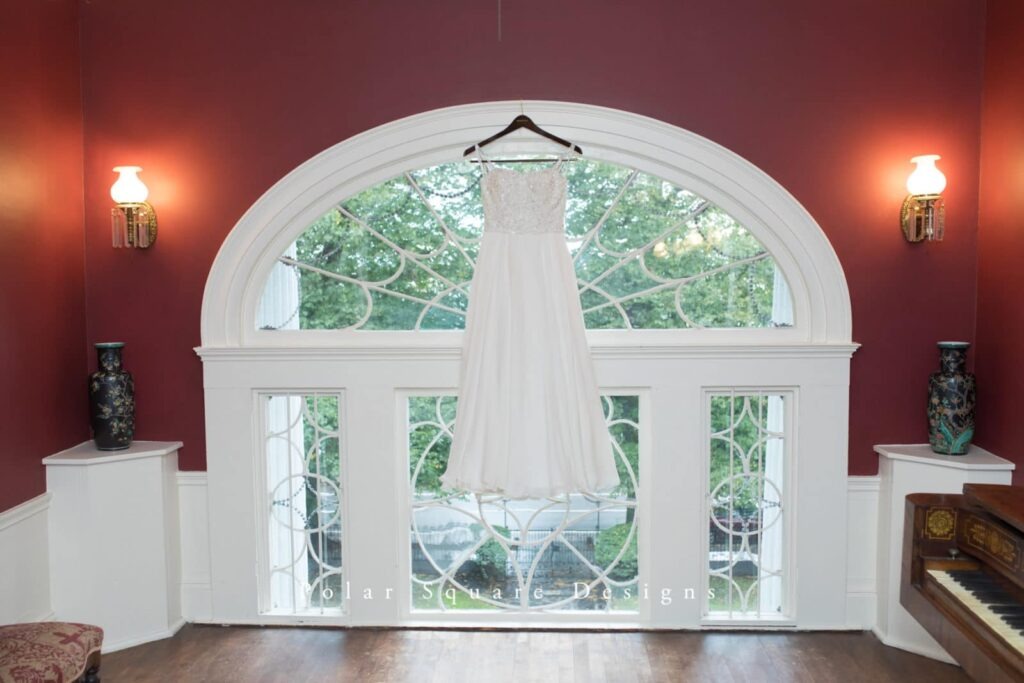 Alicia's flower girl was probably the most attentive, knowledgeable flower girl I have ever met! She's apparently quite in demand and has been a flower girl at several weddings. She was amazing!
Dave's face as he saw Alicia walking down the aisle towards him…one of my favourite moments of each wedding I photograph!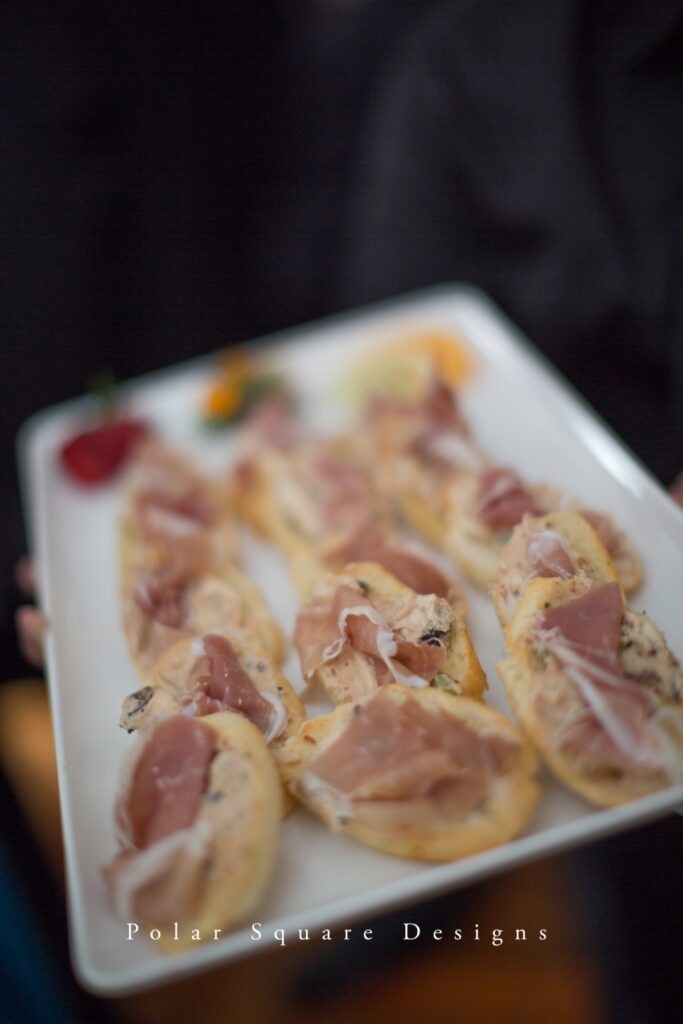 After the ceremony, it was time for cocktail hour and formal portraits! The cocktail hour appetizers looked DIVINE.
I stole Dave and Alicia away for some portraits of the two of them around the Linden Place grounds.
Alicia had specifically requested portraits with this beautiful staircase inside the museum. I was thrilled with the results!
As the sun set outside, Dave and Alicia entered the reception as husband and wife, and had their first dance.
Congratulations, Alicia and Dave!!
For more information about my wedding photography coverage, click here.