Baby Finn | Fresh 48 Session | Kent Hospital
There is so much excitement, love, and of course relief surrounding the parents of a newborn baby, and I got to witness and photograph all of those special moments when I visited Carl and Tina and their new baby Finn at Kent Hospital. Fin is their first baby and the first grandchild for both sides of the family. Understandably, everyone was over the moon! Tina and Carl's families were both there to meet Finn for the first time. There were many baby snuggles to be had!
Carl was cuddling his new baby boy when I first arrived. Aren't they so sweet?
Tina's family arrived shortly after I did. Her mom was so excited to meet her grandson!
Tina is a natural. She handled the chaos with grace and patience.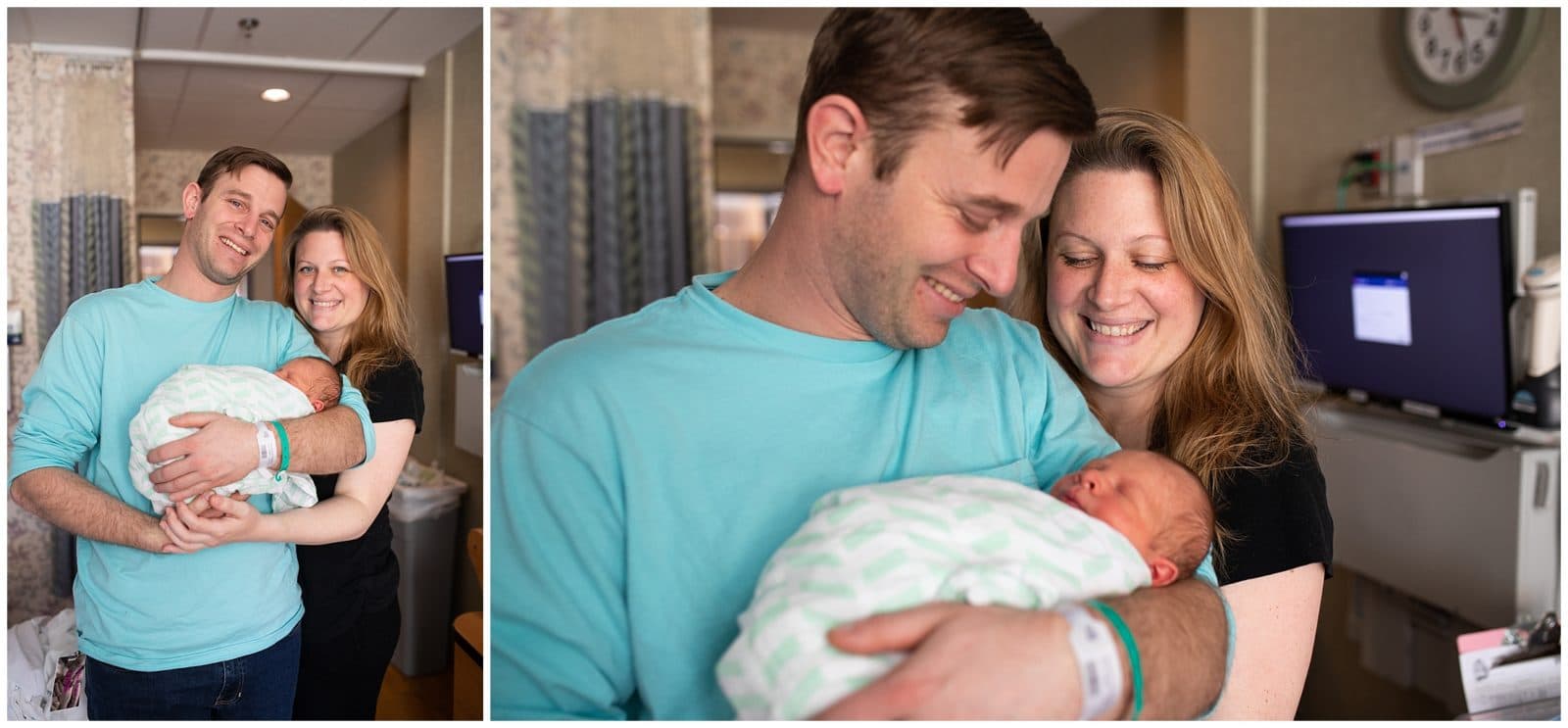 What a gorgeous family.
This little baby is so loved.
All of the grandpas took their turns holding Finn. Finn is a very lucky little guy.