Baby Adeline | North Shore Birth Center
Baby Adeline arrived last week, ten days early. She is an extra special baby — she is my niece. It was incredible to be with my brother and sister-in-law as they morphed from husband and wife into a family of three.
Brenna gave birth at the North Shore Birth Center, just outside Boston. She was guided through labour by her doula and the nurse midwives who work at the Birth Center. The whole team was so attentive and reassuring, keeping her motivated. My brother Ryan was also by her side throughout the entire day, holding her hand, offering words of encouragement and getting her whatever she needed. She laboured at home as long as she could before heading into the Birth Center.
While at home, Ryan timed Brenna's contractions with an app.
Preparing to head to the North Shore Birth Center
The contractions were coming fast and strong already, and Brenna stopped a couple of times to breathe through them on her way to the car.
The North Shore Birth Center is affiliated with Beverly Hospital, and is located in a nondescript small building right on the edge of the hospital's campus.
Brenna got into the birthing tub as soon as she could. She said it really helped her discomfort.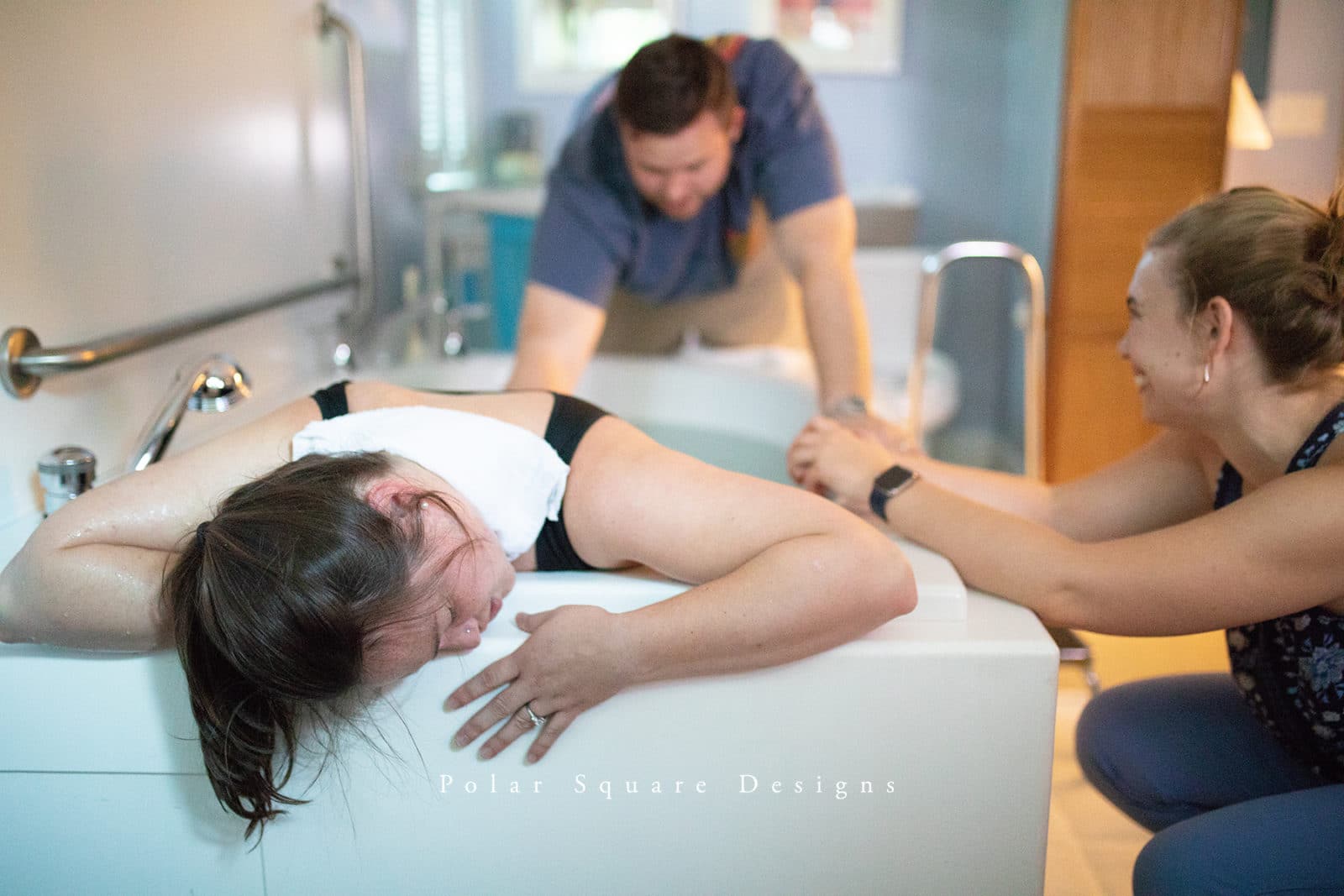 Brenna and Ryan's doula was a huge source of comfort for both of them.
I love this photo. So many caring hands helped Ryan and Brenna through Adeline's birth.
Adeline was almost here! Brenna was exhausted after labouring the entire day, but found the strength and determination to continue.
Oh my gosh. This moment gets me at every birth I photograph, but especially so at this one, since Adeline is my niece!
Ten tiny fingers and ten tiny toes. She was perfect.
After the umbilical cord stopped pulsating, Ryan cut it.
Hi, Baby!
It was close to 11pm, Brenna had been in labour since 10am, and she looked like a goddess. Seriously.
This woman is so amazing.
The happy family!
Adeline nursed like a champ! What a good little baby!
For more information on birth photography, click here.