Each year I photograph one day of limited edition Unicorn Sessions at a local horse farm. Little princes and princesses can come and pet the Unicorn, feed her and even ride her. This special event is always a huge hit, especially since I have been borrowing Snowie the Unicorn from Heritage Equestrian Center. She is such a professional, so sweet and so gentle with the children.
All three girls who participated wore dresses from my dress collection for my clients. Don't they look beautiful?
Here are some of my favourite images from the day:
Layla was absolutely taken aback when she first saw Snowie. She was 1000% convinced. This? This is why I do these sessions. Don't get me wrong, I love doing them, but they require a massive amount of work in planning, photographing and most especially editing these images. They all require a lot of editing, because I have a handler holding the horse with a leadrope, sometimes a spotter next to the child, and the band around the horse's head to hold the horn onto the bridle. But what really makes all that effort worth it is the look on the kids' faces when they meet the Unicorn and truly believe she is a real unicorn!
I think Miss Layla most definitely felt like a princess!
Next we had Katie, who wore a different dress and looked truly royal.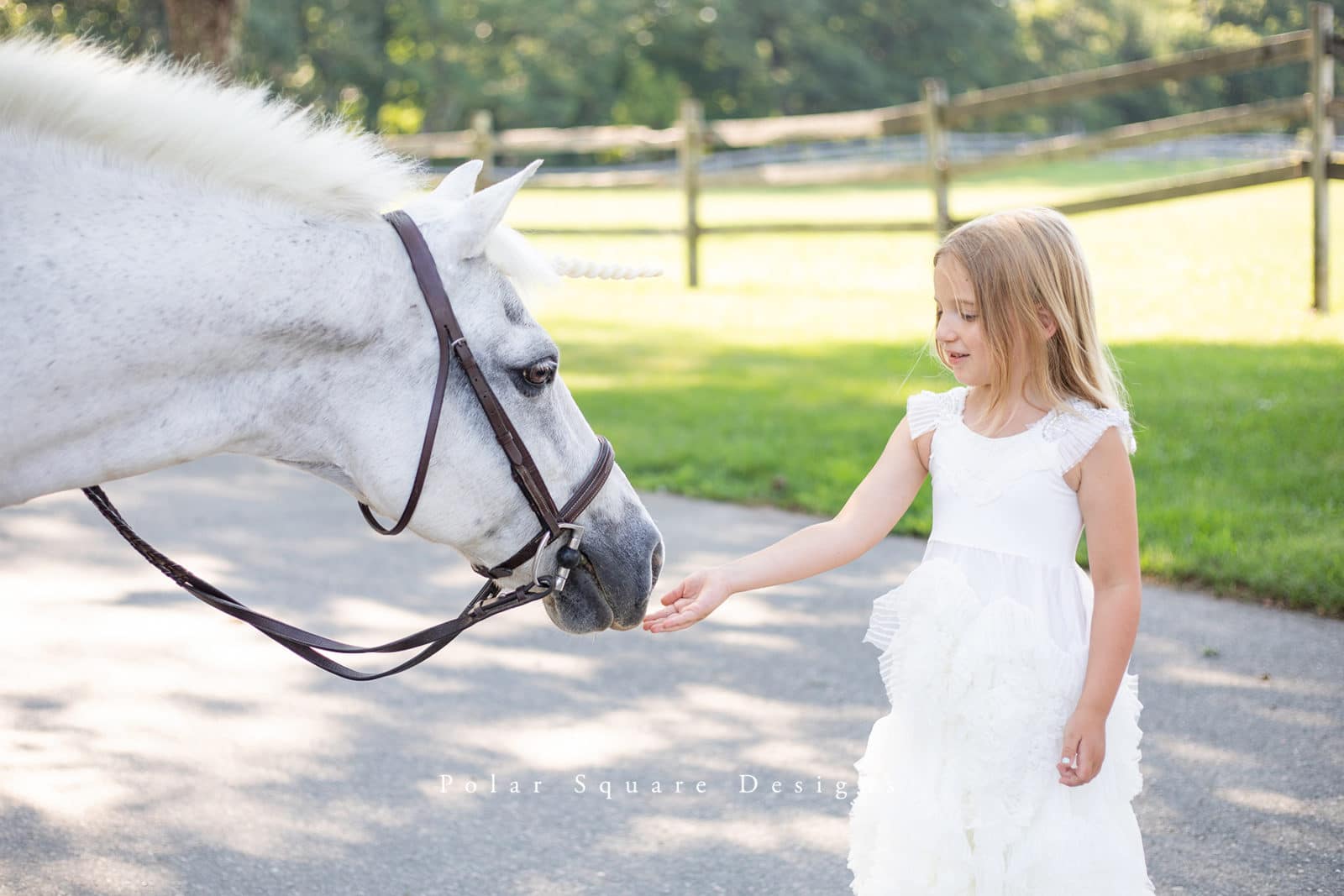 Then my own little one Hannah got a few minutes with Snowie before she was done for the day.