The Birth of Baby Dare – Newport Hospital Birth Photography
I recently photographed Lida and Chad's Newport maternity session and they were thrilled to welcome their daughter, Dare, on March 31st. I was even more thrilled to photograph Dare's birth at Newport Hospital!
Dare's birth was not a planned c-section but luckily I was home and ready for the call so when that's the direction that things were heading, I zipped right over to Newport and made it in time to photograph Lida being prepped for the c-section. Then for the first time ever I was invited to photograph the actual birth in the OR. I was so unbelievably excited and honoured. I believe I am the first person to ever photograph a c-section at Newport Hospital, which is not something I take lightly!
Here are the images that tell the story of Dare's birth:
Lida's mom was visiting and was able to see her before Lida went to the OR.
It was time to go down to the OR! Everyone was excited and nervous.
The doctors had all of us wait just outside of the OR while they got Lida situated. Then they allowed Chad and I to go into the OR. Lida's mom waited expectantly for the good news.
Chad comforted Lida as they prepared to deliver the baby. At this point Lida and Chad had not told anyone whether the baby was a boy or girl so there was an added level of excitement! I will admit I had a feeling that the baby was a girl 🙂
The doctors and nurses were all women with the exception of the Anesthesiologist! It was inspiring to be in a room so full of girl power, welcoming another baby girl.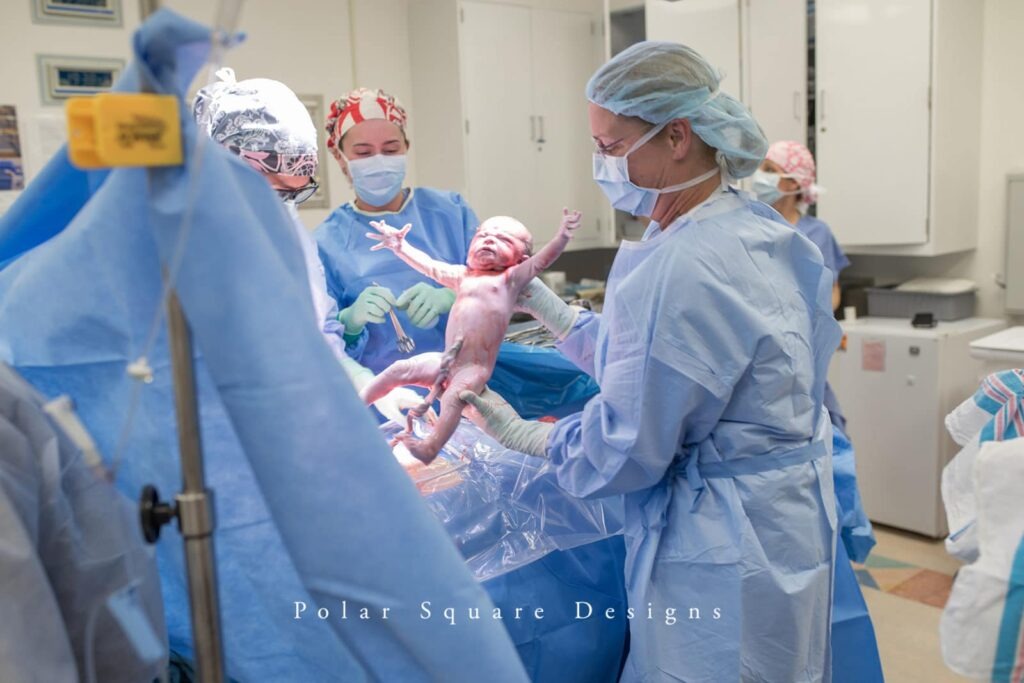 Oh my goodness what a THRILL this moment was. I couldn't believe I was witnessing a c-section birth. What a beautiful experience to be a part of.
Baby Dare had a lot to say right off the bat!
She was carried, kicking and screaming to be cleaned up while the doctors tended to Lida.
Baby Dare was all cleaned up, her toes and fingers were counted, she was breathing beautifully and it was time for her to see her mommy for the first time.
Chad took Dare into the recovery room while Lida finished up in the OR. It was so sweet to watch Chad and Dare get to know each other. Lida's mom also was able to come into the room to meet the baby.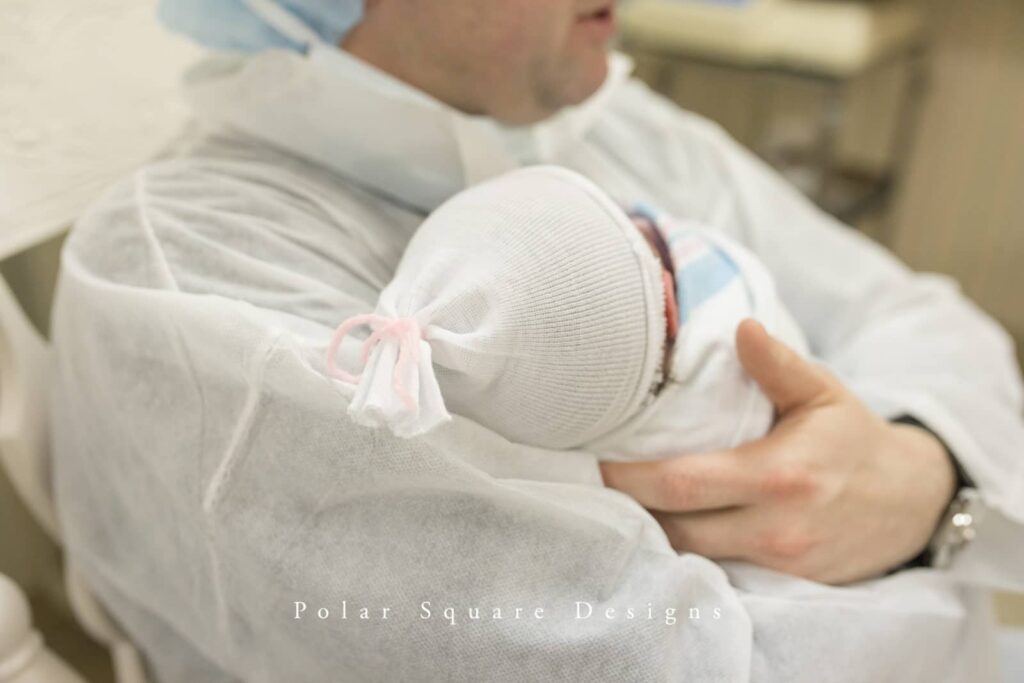 Chad, Dare and Lida's OB-GYN posing for a portrait just a few minutes after Dare was born.
We got word that Lida was back in her room so Chad wheeled Baby Dare down the hallway so that the little family could all be together.
Welcome to the world, Baby Dare! Congratulations Lida and Chad!
See Baby Dare's Newborn Portrait Session images here.
Save
Save