It's not often you get to shoot in the ruins of a castle!
I've known Karen since high school and it was great to see her again and catch up during her maternity session last week in Groton, MA. I suggested a very unique location for the portrait session: the ruins of an old castle at the top of a giant hill that you can explore. It's not big at all but it feels a bit like you've stepped into another world.
The first step was to scale the big hill, and we tackled it together. Karen, her husband Keith and their young daughter Zoe, plus me and my heavy cart of equipment. Thankfully Keith offered to help me pull the cart up the hill. It is really steep!
There's a courtyard with high stone walls covered in ivy. The light is great to work with because the light stone bounces some light back onto the floor depending on the direction the sun is pointing. I also used some flash with an umbrella to fill in the shadows here but I like that the images still have a "natural light" feel to them.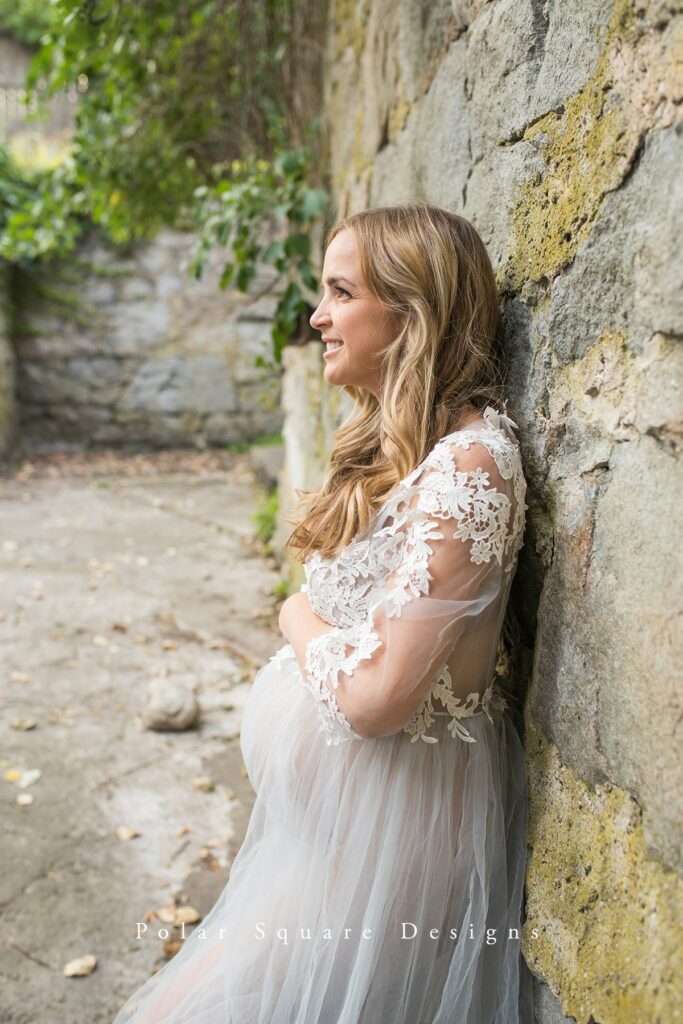 Karen's little girl Zoe joined in for some mommy and me portraits.
Then Karen, Keith and Zoe all had some casual portraits taken together. Zoe only wanted to eat rocks and pick up leaves, typical toddler behaviour but it kept us all on our toes!