Ever wonder how to get the best wedding photos? Read below for some helpful tips on getting the wedding day portraits you've been dreaming of.
1. Schedule plenty of time for each part of your day
A clear, concise wedding timeline is a must have for every wedding, no matter how small it may be. Part of my job as a wedding photographer is to build a timeline for each of my clients, so we have a plan for the day and each important person, such as immediate family and wedding party members, know where they need to be at what time.
No one wants to ever feel rushed on their wedding day, which is why I schedule lots of time for each section. That way, if we're running late, I never have to worry my clients; and if we're running on time (or early!) I can say to them, "Hey, we got everything we need and have some extra time! Would you like to do a few additional portraits, or would you like to relax for the next 15 minutes?".
Most importantly, share your timeline with all your vendors so they are all on the same page!
For a helpful breakdown of what to consider in your wedding day timeline, click here!
2. Organize your details
When I arrive to photograph you getting ready, I'll ask right away if I can have any details that you want photographed. Details might consist of things like a wedding invitation suite, shoes, a dress or suit, ties, wedding party gifts, something blue/borrowed/new/old, cufflinks, perfume, rings, and anything else important or meaningful. I'll arrange everything beautifully, typically called a "layflat", and give them right back to you when I'm finished. If your getting ready location has a beautiful place to hang the gown, I will ask your permission to take the gown there to photograph it before you put it on.
3. Declutter the space
The getting ready space should be clean and free of any clutter or trash. I know that can be tough since everyone is hanging out, enjoying some delicious snacks and mimosas! But a clean space really elevates the images and you'll be glad not to have discarded cups and wrappers in your wedding portraits as you put your gown or suit on. If I arrive to find the prep area full of trash, I spend time first cleaning it before I can start taking photos, which in turn means less photos for you in the end. A tidy area definitely helps me start taking the best wedding photos sooner.
4. Minimize locations
Changing locations takes time and coordination, and all of the required people must be present and on time. The more locations and people you involve, the more opportunity there is to run behind. I highly recommend consolidating locations so we're not spending lots of your wedding day driving from place to place. I also recommend really considering whether you want to take your full wedding party and/or family to a secondary location, or if it would be better to do those portraits at your ceremony or reception venue, and then use the time and effort for secondary location portraits of just you and your partner. It's much easier to transport a small group of just the two of you, your photographer(s) and videography team if you have one, than a huge group of extended family and wedding party members.
5. Organize family and wedding party groups
The best wedding photos always include a section of the gallery for family and wedding party. This portion of the day can eat up valuable time like it's a slice of delicious wedding cake if not organized well, and the success is highly dependent on all members of each group showing up on time for the portraits. This is why, in the section above, I recommend not going to another location with the full group. The exception would be if you have a big bus to transport everyone together, and your whole group is dependable and prompt. It takes just one late person to throw off the portrait timeline, especially if that person is integral to your group.
About 60 days prior to the wedding date, I send my couples a questionnaire that helps me formulate groupings of family and wedding party members for the portraits. That way, I have a concise list that I can organize and call out in a flow that makes sense and gets things done quickly and without leaving someone out.
6. Choose quality professional vendors 
This goes without saying, but vendors really can make or break your whole day. Hire experienced professionals whom you can rely on. There's not much worse than having to worry about whether the people you've chosen to bring your day together can actually do their job.
As a photographer, my job is to facilitate and photograph the people and details that make your wedding day, but often I find myself a liaison between vendors and venues, and sometimes even a pseudo planner, if there isn't one on the vendor team. It can be stressful and detract from my ability to do my real job when I'm constantly having to coordinate and arrange things, or make up for lost time when a vendor doesn't know what he or she needs to be doing at any point in time. If you are having a backyard wedding, or using a venue that does not supply a coordinator, I cannot express how important hiring a planner or day of coordinator is!
7. Consider lighting during portrait time 
Of all the parts of the day, portrait time is the most important item to schedule according to lighting. Throughout the year, the "ideal" lighting time changes as the days get longer and shorter. Generally, I like to schedule portrait time during the afternoon, where the sun is not high and harsh. If portraits have to happen closer to the noon hour (or whenever the sun is highest), open shade is a must at whichever location you choose for portraits. I can help you figure out all of these things as we build your timeline.
8. Sneak away from your reception for some nighttime creative portraits
Often during the reception, my clients choose to sneak away for just 5-10 minutes for some nighttime portraits. I bring my lights out and get creative. They're feeling so happy after an amazing day making lots of memories with their loved ones, and what better way to wrap it all up than with a few last portraits of them!
These are done at the reception venue, and even if you can't think of a cool spot for it, I'll go out and location hunt before grabbing you so the process requires as little of your time as possible. I don't want you to miss out on your own party!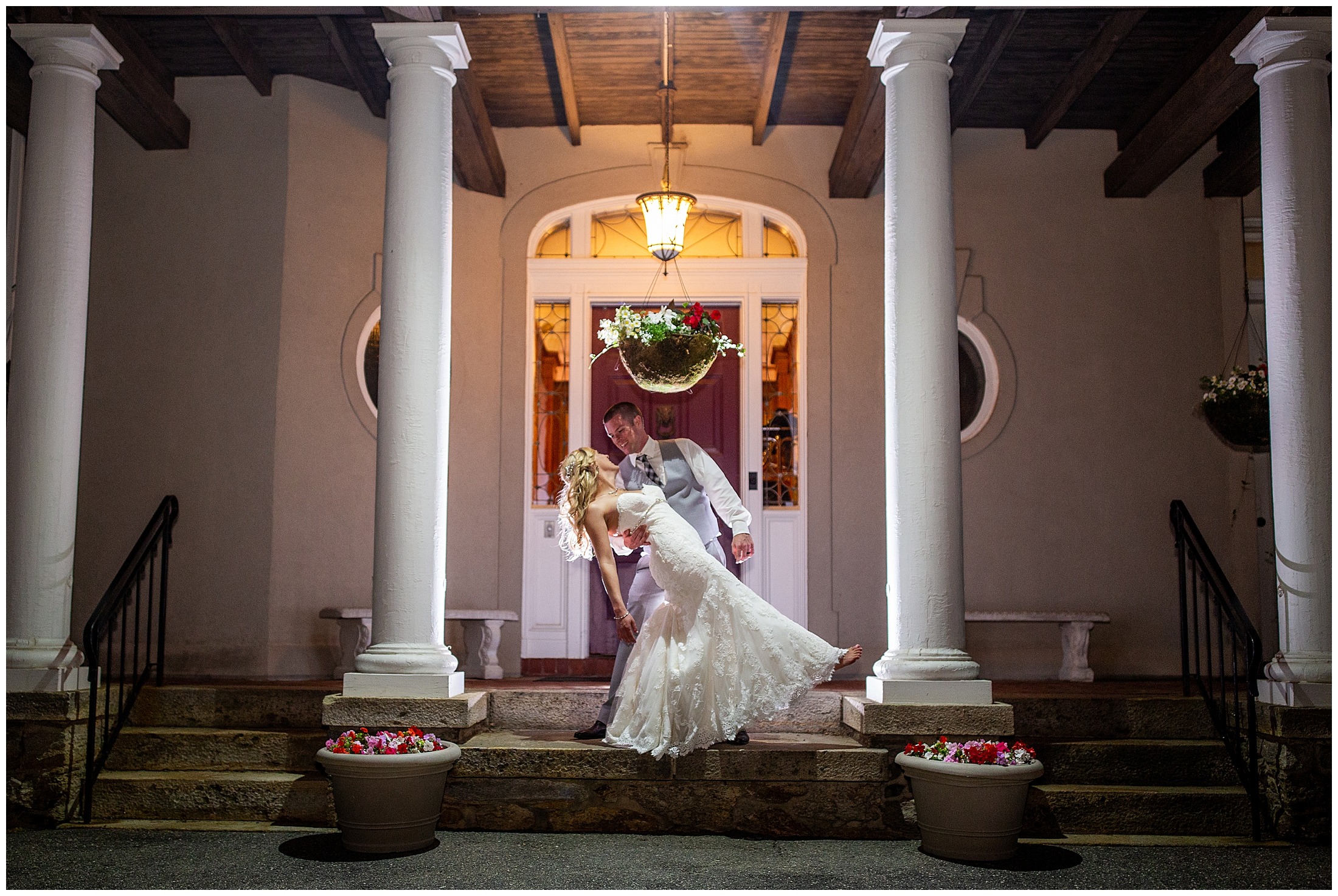 9. Plan a dramatic exit
What better way to wrap up the day than with a fun exit that your guests can participate in also? There are a few options, like everyone lining up with bubbles or confetti. Sparkler exits are also popular, though there are lots of safety and logistical considerations to make them a success:
Before spending any time or money planning a sparkler exit, check with your venue to make sure they're allowed. Many venues do not allow them.
Make sure you get the correct sparklers. Do NOT get short metal sparklers, as your guests will burn their hands. They don't last long enough to light all of them. Instead, get the long 36″ sparklers. These wedding sparklers work well!
Have tons of lighters on hand. The Zippo FastFire Torches are my favourite because they light the sparklers quickly and are refillable. I recommend having one lighter for every ten sparklers.
Select a small group of guests to hold sparklers. I do not recommend giving 150+ guests each a sparkler. That's a recipe for disaster. Instead, maybe ask your wedding party and immediate family to participate. A group of about 30 people is plenty. The other guests can absolutely come outside and watch, too!
Have multiple large buckets of water available for your guests to put the lighters in when we've got the shot. It is not safe to put the lighters down on the ground. I like the Home Depot orange 5 gallon buckets for this as they are cheap, sturdy and easy to find!
Set the entire thing up before asking guests to come outside. It saves time and reduces confusion if your guests can walk outside, be handed a sparkler, go line up where you want them, and get started.
Don't be afraid not to involve a guest if they've had too much to drink. Drunk people + sparklers = injuries. Do not risk it.