It was a very (VERY) busy week but I am so excited to share some of the portraits from my 3rd Annual Free Photos for Public Safety Families event, which was held this past Wednesday at Goddard Park in Warwick, RI.
The first year I did this event, I had to practically beg people to sign up. I went on TV to advertise it. I wrote articles for newspapers. I sent out press releases. Still, I had only about 35 families sign up and a bunch of them no-showed 🙁
The second year, the event filled up in a few days and I think we had about 350ish people show up, so it was a lot better!
This year, the Free Photos for Public Safety Families event filled up in six HOURS and we had about 450 people show up. I am so happy! I feel like the day went very smoothly and though I changed the format a bit so that each family could show up at any time within a specific hour instead of breaking up the whole event in 15 minute time slots, I think it was a much less stressful way to run it. Having a new baby at home and a 4 year old also, plus this being my busiest year in business ever and it being the busy season for family portraits and weddings, I had to streamline the signup process a lot because I honestly did not have the 20+ hours of extra free time that I had spent planning and finalizing every detail the first two years. I employed the help of technology to automatically confirm session times instead of me confirming them all individually, and I also had the help of all of the other photographers who volunteered their time both in the planning process and of course photographing the families who attended.
Some of these families have been coming to the Free Photos for Public Safety Families event since the first year and it is so lovely to see the children getting bigger, new babies added and lots of babies on the way! I loved it. And to top it all off, we were blessed with glorious weather, thank goodness.
Here are a few BTS images: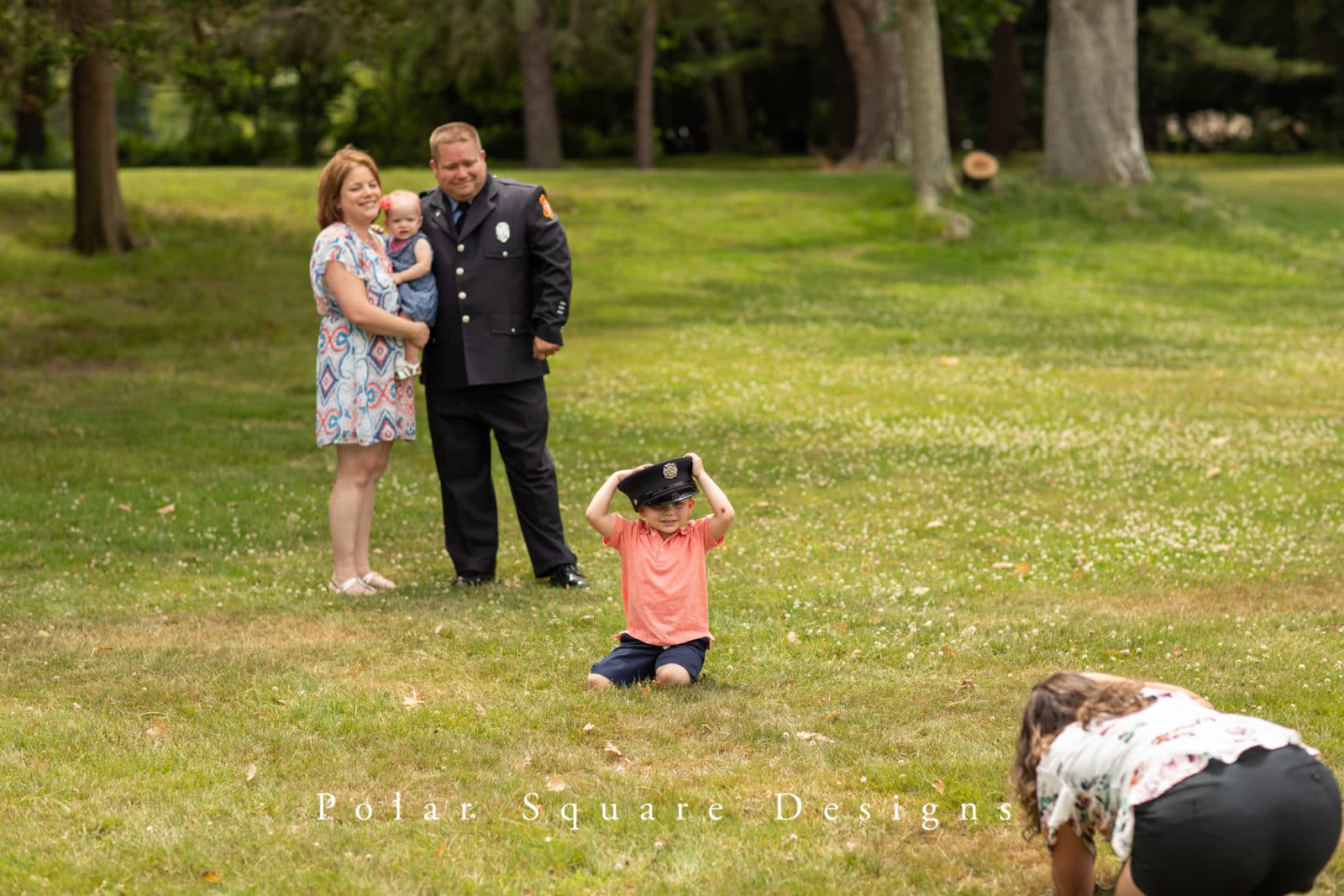 Kayla of Bright Lights Imagery working with one of her families
Audrey and Seth of Massart Photography, and Kristi working with a family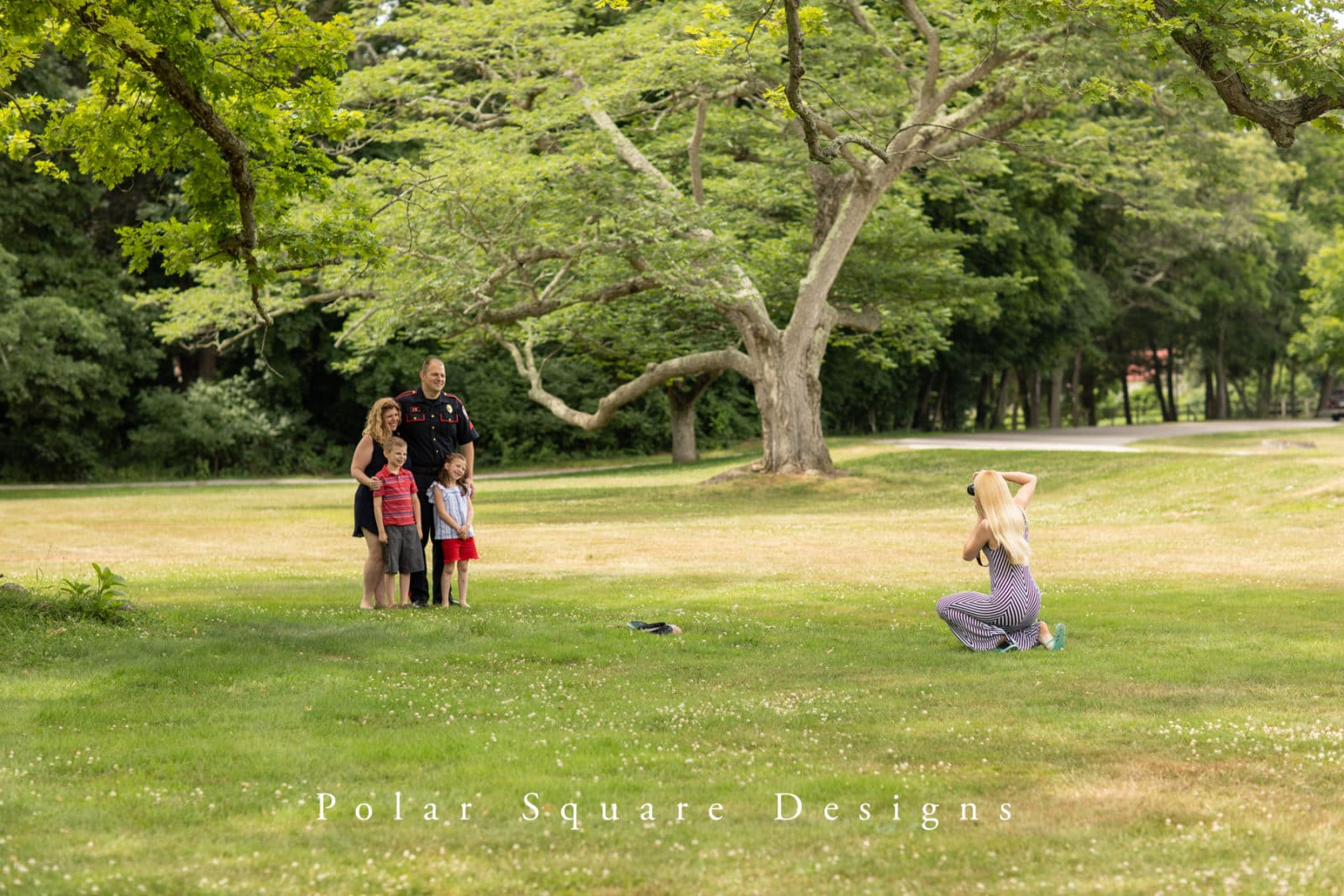 Erica of Erica Pezente Photography working with one of her families
AT&T was present to hand out literature about a new program for first responders
Ryan from Lendmark Mortgage Company was around to hand out info about special mortgages for first responders
Teresa of Teresa Sweet Photography
Sheri of SMC Studios
Dawn of Dawn Temple Photography
For more information about portrait services in Rhode Island, click here.